Gary Hyppolite
CHIEF EXECUTIVE OFFICER
PRESIDENT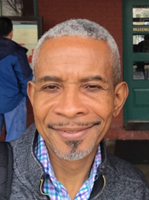 Gary Hyppolite is an Intercessor. He's the Director of the ROCK International House of prayer and Pastor of My Father's House Church in Haiti. He is married to Linda Hyppolite, and together they have 3 children and 3 grandchildren.
---
Pastor Eddie Mason
CHIEF FINANCIAL OFFICER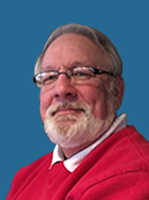 Eddie Mason is the Senior Pastor of Southside Christian Fellowship Church. He has been married to Su Mason for 47 years. He has been in the ministry for 31 years. He studied Accounting at Clemson University, attended Greenville Evangelical Bible School, studied at Trinity Theological Seminary and was mentored by Dr. Guy Chevreaux.
The focus of his ministry is building a relationship with Christ and with brothers and sisters in the Kingdom. His desire is to prepare people to walk through end time's conflict by teaching them how to walk in an intimate relationship with the Holy Spirit, while learning about Jesus and reflecting the love and compassion of the Father.
---
David Luke
PROJECT ENGINEER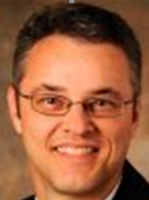 David A. Luke, Vice President, Merrick & Company, received his BS in Mechanical Engineering from the University of South Florida in 1983 and Master's degree in Aerospace Engineering from the University of Colorado in 1992.
He's responsible for Merrick's High Performance Facilities Team operations across the US and internationally. He's a licensed Professional Engineer in Colorado, Florida, Georgia, Louisiana, and Mississippi. He's also a LEED Accredited Professional in Building Design and Construction. Mr. Luke received a commission as a 2nd Lieutenant in 1983 in the US Air Force, eventually attaining the rank of Captain. He has 20 years of service with Merrick and 32 years of experience in the engineering field. From 1997 to 1999 Mr. Luke served as fluids engineer for Beal Aerospace Technologies, Inc. in Dallas, TX. He is a member of the Society of American Military Engineers (SAME) and the US Green Building Council (USGBC).
In 2010, he developed a water purification system for use in remote regions of the world and installed two systems in Sierra Leone on the west coast of Africa. In 2014, he began working with Bethel Mission Outreach to help provide a sustainable clean water source in the south of Haiti.
---
Linda Hyppolite
SECRETARY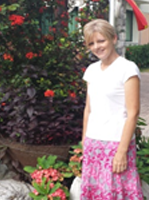 Linda is a tremendous gift to our organization. She works tirelessly to make sure the children we serve overseas always know they are loved and feel special.
She is a wonderful wife, mother of 3 beautiful children and 3 grandchildren. She's also the children's ministry coordinator.